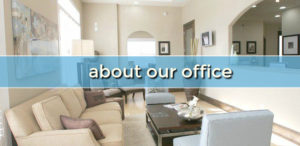 Adjustments Chiropractic and Wellness is a chiropractic clinic established in 2002.  Our focus has always been to promote a common sense, natural approach to health and wellness through nutrition and chiropractic practice.  In our office, you will receive a blend of cutting edge treatment, traditional chiropractic care and wellness counseling.  As we are focused on getting you well, you will NOT be sold lengthy treatment plans and we will NOT market to you.  Adjustment Chiropractic has always been a "word of mouth," referral-based practice.  You will never find us at the mall or doing recruiting seminars to gain new patients.  We believe in straight-forward, honest chiropractic care.  At Adjustments Chiropractic you experience a relaxing environment, honest treatment, and will leave feeling better than when you walked in.  We look forward to taking care of you.

We are conveniently located on Steubenville Pike between the Hankey Farms and Imperial Exits on Route 22.  We are just 5 minutes from Robinson Town Centre and The Point at Robinson.  While we typically see patients from Imperial, Oakdale, Findlay, Burgettstown, Moon, South Fayette and Robinson, some travel from across the country and remain patient even when they move away from the area.
Adjustments Chiropractic and Wellness
Essex West Plaza
7900 Steubenville Pike
Suite #40
Imperial, PA 15126
We can be reached by phone during normal business hours.  Same day appointments are typically available, however, we do not take walk-in patients.  Please see our Office Hours in the sidebar for hours of operation.  Email request, and Social Media appointment requests will not be answered, as these outlets are not checked regularly.  If you are unable to reach us at the time of your call, please leave us a detailed message and your call will be returned in the order it was received.
Phone: (724) 695-3455
Fax: (724) 695-3456
E-mail: dr.aivalotis@adjustmentschiropractic.com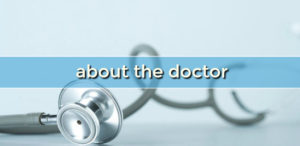 A native of Bulger, PA, Dr. Don Aivalotis is a graduate of Burgettstown Highschool in Burgettstown Pa.  There he met his wife, Heather (Schoff) Aivalotis, who he works with daily as his office-manager and who also is co-owner of Adjustments Chiropractic and Wellness.  Dr. Aivalotis went on to become a 1997 Honors Graduate of the University of Pittsburgh, with a pre-med. degree and certification in Conceptual Foundations of Medicine and later, a 2001 Cum Laude graduate from Palmer College of Chiropractic, in Davenport, Ia.  Together they opened Aivalotis Chiropractic Healthcare Clinic in Mt. Lebanon, Pa. in 2002 after a brief time of Dr. Don working as the Head treating physician at a chiropractic office in McMurray, Pa.  In 2006, they decided to move the office closer to their hometown and opened in Imperial, Pa., where the office flourishes today.  Dr. Aivalotis is board certified in Chiropractic Medicine, Adjunctive Physical Medicine Procedures and has taught chiropractic technique through advanced technology to doctors from around the globe.  Dr. Don has been an Adjunct Technique Instructor at Palmer College of Chiropractic and is proud to be a member of The International High IQ Society, MENSA.  Dr. Don currently lives in the area with his wife, Heather, and three children.

We will submit to your insurance company on your behalf.  We are a top-tier, in-network provider for most insurance plans.  If you do not have insurance, or if you have a large deductible, we have a reasonable self-insured price that reflects a 25% discount over the average insurance collection, if you pay at the time of service.  For questions about our cash prices or if you have questions about our participation in your insurance network, please call the office at (724) 695-3455.
We are a in-network provider for the following insurance providers:
Highmark Blue Cross and Blue Shield (Premier Provider)
UPMC Health Plan (Exclusive Provider)
United Healthcare
Aetna (Health America, Health Assurance) – We have cancelled our network participation 09/01/2018.  Please click here to find out why we chose to cancel our participation and how our cash prices may be a better alternative for you.
Cigna (First Network) – We have cancelled our network participation 09/01/2018.  Please click here to find out why we chose to cancel our participation and how our cash prices may be a better alternative for you.
Medicare
Out of State Blue Cross Blue Shield Plans
Auto Insurance
Worker's Compensation Claims
* We DO NOT accept Medicaid (including Gateway and UPMC For You), or Discount Plans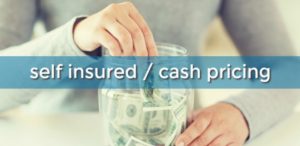 Chiropractic Services
Adults (Individuals Age 14 and Over)
First Visit (30 min.) = $130
Addititional Visits    = $65
Children (Individuals Age 3 to 13)
First Visit (30 min.) = $60
Addititional Visits    = $45
Infants & Toddlers (Age0 to 2)
First Visit (30 min.) = $50
Addititional Visits    = $35
Custom Molded Orthotics (Including fitting and examination)
1 Pair  = $365
2 Pair  = $665
Nutritional Counseling and Wellness Consultations
Consultation (30 min.)  = $130
Additional (15 min.)       = $65 each.