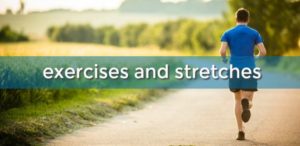 Low Back Strengthening Exercises –
Balance Exercises –
Piriformis Stretch –
IT Band Stretches –
Neck Posture Exercises –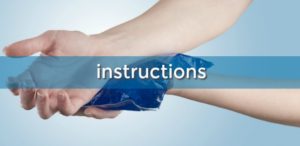 Ice and Heat Instructions –
What to do after an adjustment –
When is it time for an appointment? –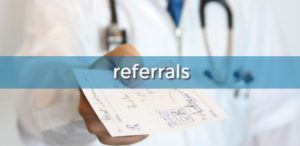 Below is a list of our most trusted sources for referrals in the area.  This list is updated periodically and may change over time, however, most of these sources are doctors or facilities that we refer to on a daily basis and with whom we have had only a positive relationship.
Post-Concussion Problems, Headaches, Eye Problems, and Learning Disabilities
Pediatric and Adult Vision Therapy – This is a fantastic facility, referred to us by a patient who had great success here.  I personally have witnessed the benefit of their services.  Anyone who has had a concussion, eye problems, headaches or learning disabilities of any sort should have an evaluation.  I recommend every patient who has had a concussion, especially young athletes, should be tested.
Diagnostic Imaging (Xray, MRI, CT, Ultrasound)
WestHills Imaging Center – Our trusted source for convenient imaging services.  We can view your images electronically, immediately following your appointment.  Their high-bore, open MRI produces great quality images and is more comfortable for patients who are sensitive to small spaces.
Neurosurgery 
Dr. Jospeh C. Maroon – A fantastic neurosurgeon out of UPMC.  I had the pleasure of meeting this inspiring man and was given the opportunity to observe him working in the operating room at Presbyterian University Hospital in 2017.  He has an amazing team and I regularly refer patients to his office for evaluations and surgery if needed.
Dr. David R. Oliver-Smith – Another Great neurosurgeon who I have been referring to for years.  He works for the Allegheny Health Network and has always delivered fantastic results for my patients.
Orthopedics 
South Hills Orthopedics – There are several great doctors here.  I typically refer to Dr. Fluhme for shoulder issues and Dr. Combs for evaluations of the feet.
Greater Pittsburgh Orthopedic Associates (GPOA) – If you need an orthopedic clinic that is closer to our office, there are alot of great doctors to choose from in this practice.
Thermography
Three Rivers Thermography – Certified by the FDA in 1985, thermography is accepted as a safe, non-invasive investigational and diagnostic tool that can help identify the earliest signs of breast and cardiovascular disease before they have done their damage.